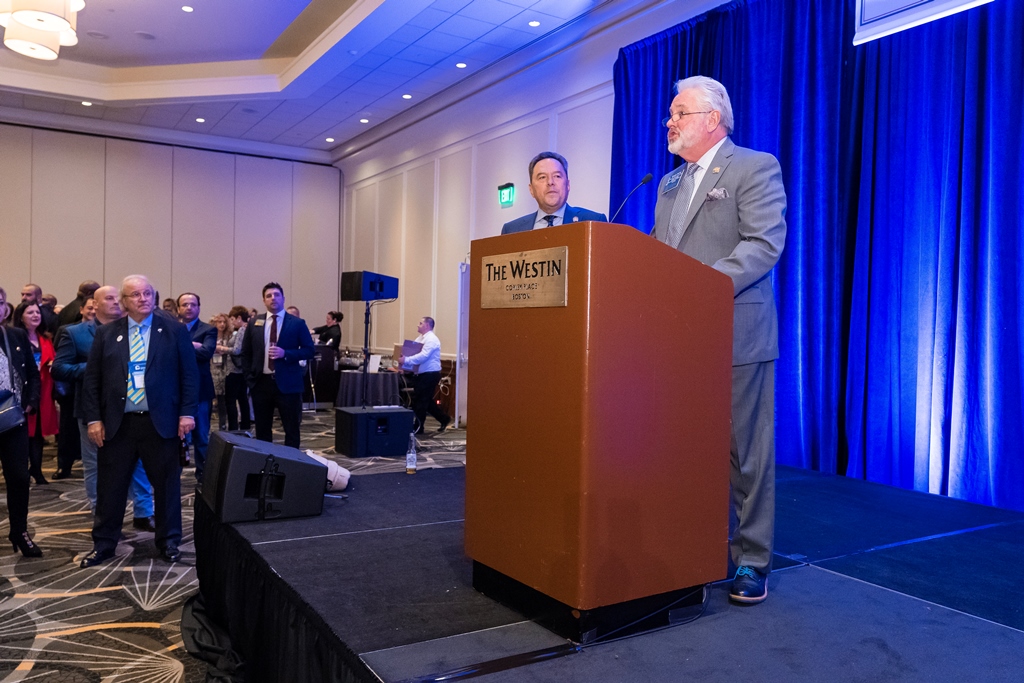 George Harvey, Owner/Broker of The Harvey Team, has accepted an appointment to the National Association of REALTORS® Global Business and Alliances Committee as Chair for 2019. This committee works to build relationships for the 1.3 million Realtors in the United States with real estate agents all over the world. Currently, NAR has signed working agreements with over 90 international real estate organizations in 70+ countries.
"I'm excited and honored to serve as Chair of the Global Business and Alliances Committee this year. As an ambassador for NAR and its members, our goals are to build significant relationships and to bring investment to the United States real estate markets. Foreign buyers purchased $121 billion of residential property from April 2017 through March 2018, a decrease from $153 billion during the previous 12 month period ( April 2016 – March 2017). Foreign buyers who primarily live outside of the United States accounted for 39% with the balance coming from part-time foreign residents. All categories of foreign buyers ( domestic and non-resident foreign buyers ) purchased 266,800 residential properties. The average price of residential properties purchased was $454,400 as compared to the average price of $290,600 for United States citizens. The major foreign buyers were from China ( $30.4B ), Canada ( $10.5B ), the United Kingdom ( $7.3B ), India ( $7.2B), and Mexico ($4.2B). There was a significant decrease in buyers from Canada, Mexico and the United Kingdom in this last study period.
Although foreigners purchase property nationwide, five states accounted for 53% of the total residential purchases: Florida (19%), California (14%), Texas (9%), New York (5%) and Arizona (5%). Most non-resident foreign buyers made all cash purchases (72%) while in the United States the percentage of United States home owners with a mortgage is 63%.
Harvey will be meeting with about 1500 international real estate brokers from 50 to 60 different countries in Washington D.C. in May and again in November in San Francisco. "My wife, Becky and I have networked with these brokers for 20 years at annual real estate conferences in the United States, Canada, Mexico, France and Hong Kong. This year we will attend the largest real estate conference in the Pacific Rim being held in Tokyo, Japan September 2-4th. Approximately 30,000 real estate practitioners from an expected 100 plus countries with be attending this International Real Estate Conference. We will also visit real estate colleagues in New Zealand and Australia on this trip for about a two week networking adventure".
Harvey completed the largest international transaction in our region in 2013 for $17 million when his client from Singapore purchased the JCMR on Specie Mesa.
Harvey also served the National Association of REALTORS® as the Region XI Vice President in 2017 for the 110,000 Realtors in Arizona, Colorado, Nevada, New Mexico, Utah, and Wyoming and is a past President and Realtor of the Year for Colorado and Telluride.