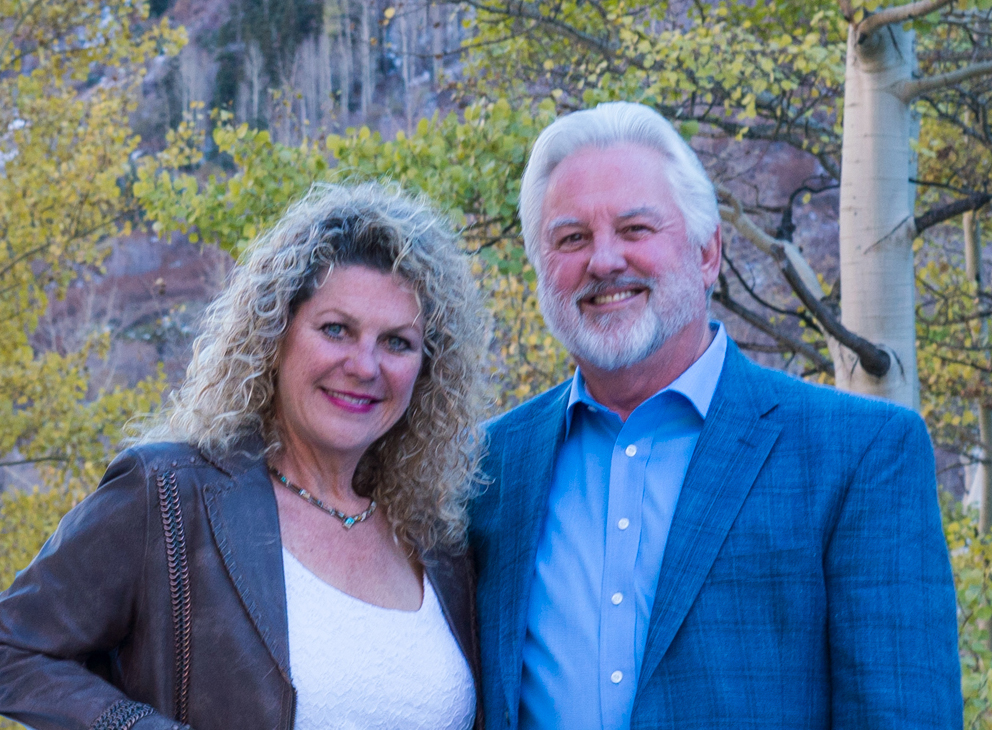 My Story – Our Story
In 1983 when I decided to get my real estate license, I heard around town that real estate brokers didn't have a very good reputation. That bothered me so much that I made a promise to myself that I'd do everything I could to earn a good reputation in this new industry I was about to pursue. For the first four years of my real estate career that started on January 2, 1984 I did all I could to learn from the 30 or so real estate agents in Telluride at the time and to study the market as thoroughly as possible.
In 1987 when local real estate agents wanted to form the Telluride Association of REALTORS®, I was part of that founding group. The two biggest reasons for this were to demonstrate our commitment to the Code of Ethics promoted by the National Association of REALTORS® and to form the first Multiple Listing Service in Telluride. At the same time, I pursued all of the continuous education opportunities I could find in the Telluride region, the state of Colorado and around the country. Improving my skills has always been important to my goal of providing the best service possible for my clients as sellers and buyers.
When I began my volunteer REALTOR® career, first as president of the Telluride Association of REALTORS® in 1992, then in other positions at the state and national REALTOR® associations, I started to learn that not only did becoming involved in my industry make me a better agent for my clients, but it greatly expanded my referral network. For the last 20 years I have attended at least 10 real estate events or conventions every year in Colorado, the United States and around the world. That network now exceeds 12,000 REALTORS®. Nothing compares to face-to-face interaction with other REALTORS® and global real estate agents in building trusted relationships with them and for their clients and customers.
One of Telluride's most active and successful real estate professionals since 1984, George has closed well over 800 transactions, with over $850 Million in sales and earned dozens of industry accolades and commendations.
My wife, Becky, joined our real estate brokerage, The Harvey Team, 12 years ago after working as a Certified Residential Real Estate Appraiser for 10 years. Becky's value in our practice is tremendous in our evaluation of listings for our seller clients and assisting me with buyer property pursuits. She is also a great concierge of client services for Telluride festivals, lodging suggestions, restaurant recommendations and those special client requests that only a longtime local can accomplish. Many of our clients regard Becky clearly as the best part of The Harvey Team.
Becky and I are passionate about achieving our clients' goals, and to that end we still pursue continuous education that surpasses what the Colorado Real Estate Commission requires. The REALTOR® Code of Ethics isn't just a piece of paper for us…it's our bible for our standard of practice. If our story sounds like we might be a good fit for your buying or selling needs, please email us at George@TheHarveyTeam.net or call me on my cell at 970-729-0111.
Our services will always mirror your timetable and your needs.
Our goal is to provide you the best market information possible so you can make a great decision for you and your family.
Thank you for taking the time to read My Story – Our Story,
George R. Harvey, Jr.
George Harvey: As Owner/Broker of The Harvey Team, George has merited the respect of his clients and colleagues alike for his unsurpassed real estate experience and expertise, and for his impressive local, nationwide and worldwide referral network… Read More
Becky Harvey: An integral member of The Harvey Team, Becky oversees and manages all aspects of the business. A former Colorado Certified Residential Appraiser and owner-partner of Apex Appraisal Company until 2000 when she began devoting full-time to The Harvey Team, she is well-qualified to lead. Read More…
Monica Panczer, Graphic Designer:
Assisting The Harvey Team with high quality graphic design for print, web and email, as well as with other marketing materials and social media, Monica is a professional graphic designer who has worked for clients including the Colorado Association of REALTORS®, Metrolist, the South Denver Chamber of Commerce and many more over the past 20 years. Based in Highlands Ranch, Colorado, she has a B.S. Degree in Business Communication, plus continuing education in graphic design and video.