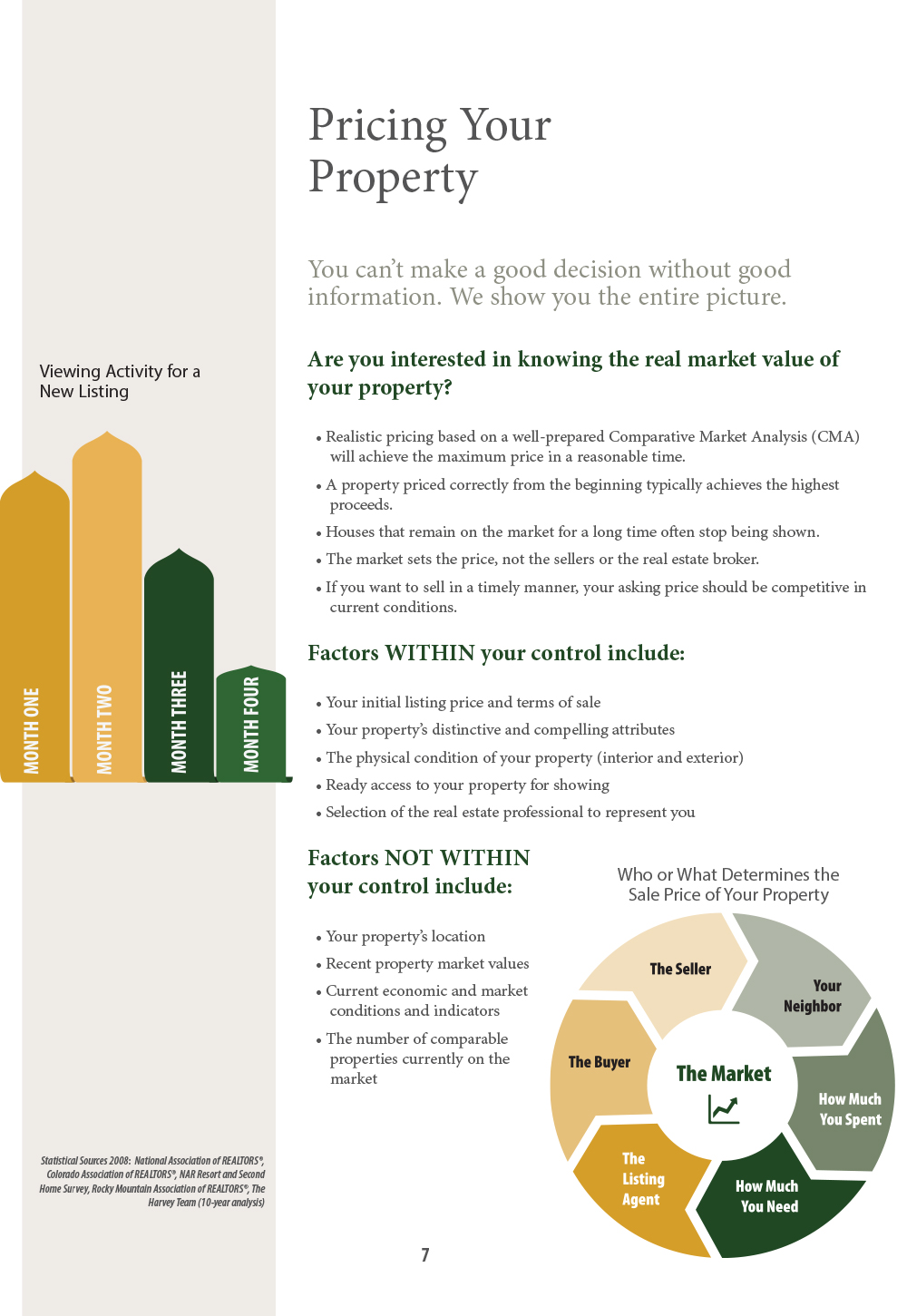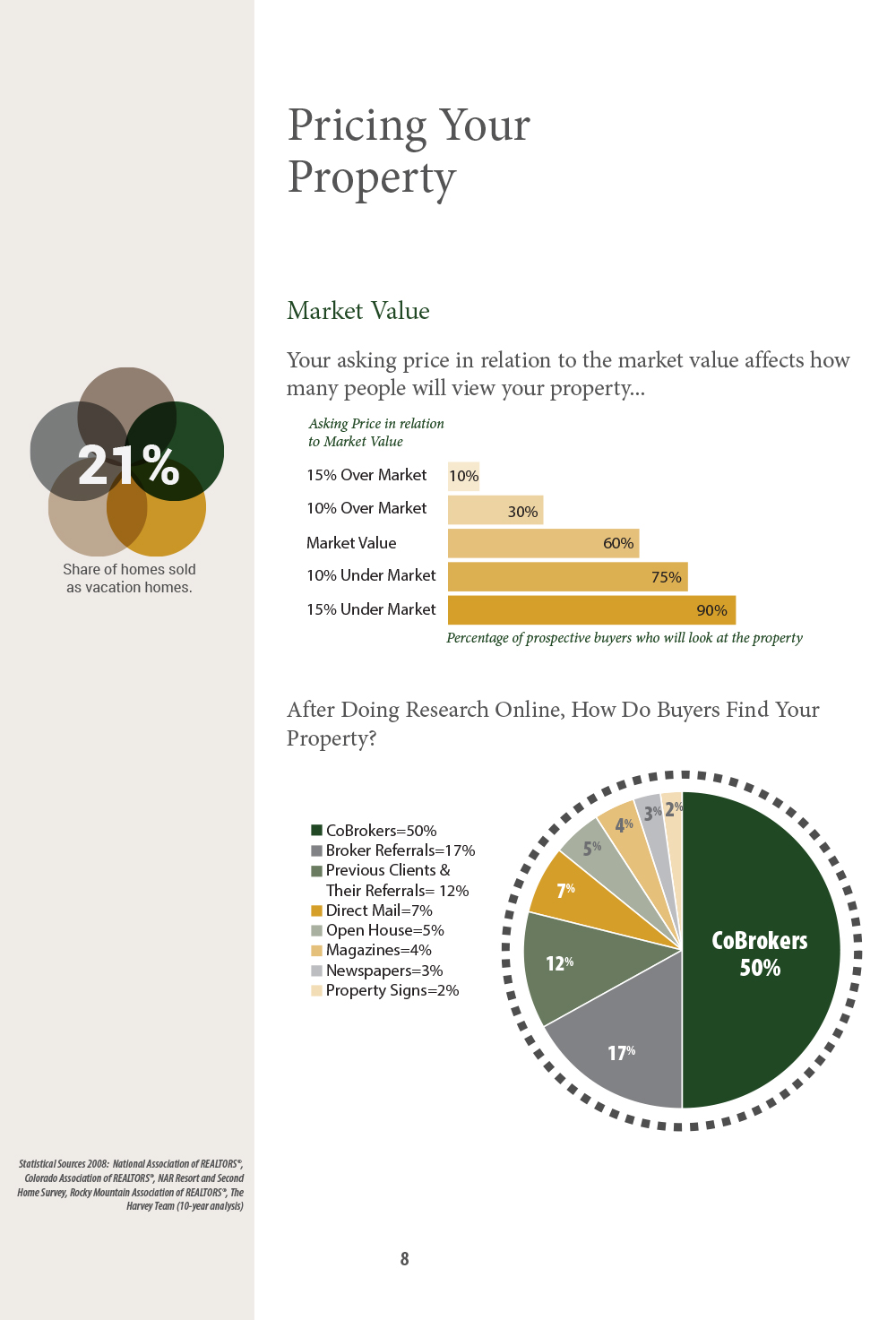 Realistic pricing based on a well-prepared Comparative Market Analysis (CMA) will achieve the maximum price in a reasonable time.
A property priced correctly from the beginning typically achieves the highest proceeds.
Houses that remain on the market for a long time often stop being shown.
The market sets the price, not the sellers or the real estate broker.
If you want to sell in a timely manner, your asking price should be competitive in current conditions.
Factors WITHIN your control include:
Your initial listing price and terms of sale
Your property's distinctive and compelling attributes
The physical condition of your property (interior and exterior)
Ready access to your property for showing
Selection of the real estate professional to represent you
Factors
NOT
WITHIN your control include:
Your property's location
Recent property market values
Current economic and market conditions and indicators
The number of comparable properties currently on the market
Viewing Activity for A New Listing